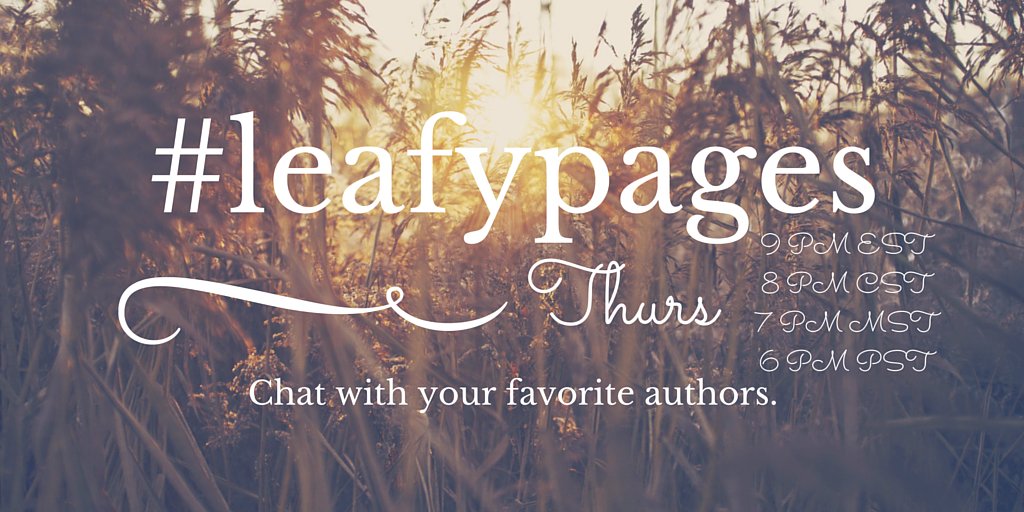 Hello everyone! I hope all is well with you. I'm back today with a quick announcement. I am going to be participating in a Twitter chat this Thursday at 9 PM EST.  We'll be using the hashtag #Leafypages.
We'll be discussing trends in the YA genre and anything else that comes to mind. I'd love to see you all there, so if you're another author, or reader, or just love twitter chats, come join the fun! You'll be glad you did!
Can't wait to see you there!
Lisa